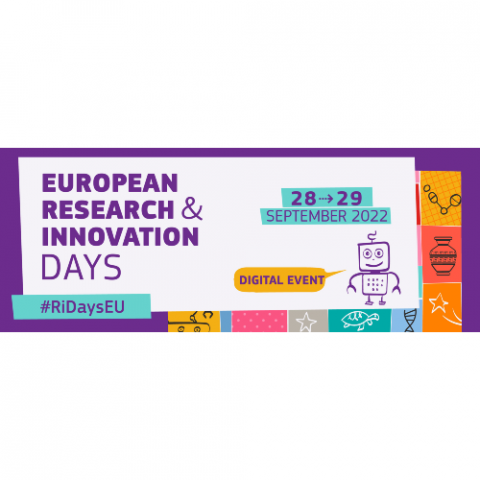 EU Research and Innovation Days 2022
Los European Research and Innovation Days tendrán lugar los días 28 y 29 de septiembre de 2022. Están organizados por la Comisión Europea y reunirán a investigadores, emprendedores, políticos y ciudadanos para debatir sobre el futuro de la investigación y la innovación en Europa y en países de otras partes del mundo.
Este año se celebrará de nuevo en formato virtual. Como en las pasadas ediciones, esta conferencia atraerá a miles de participantes de todas partes.
Más información y registro en la EU RD Days 2022.